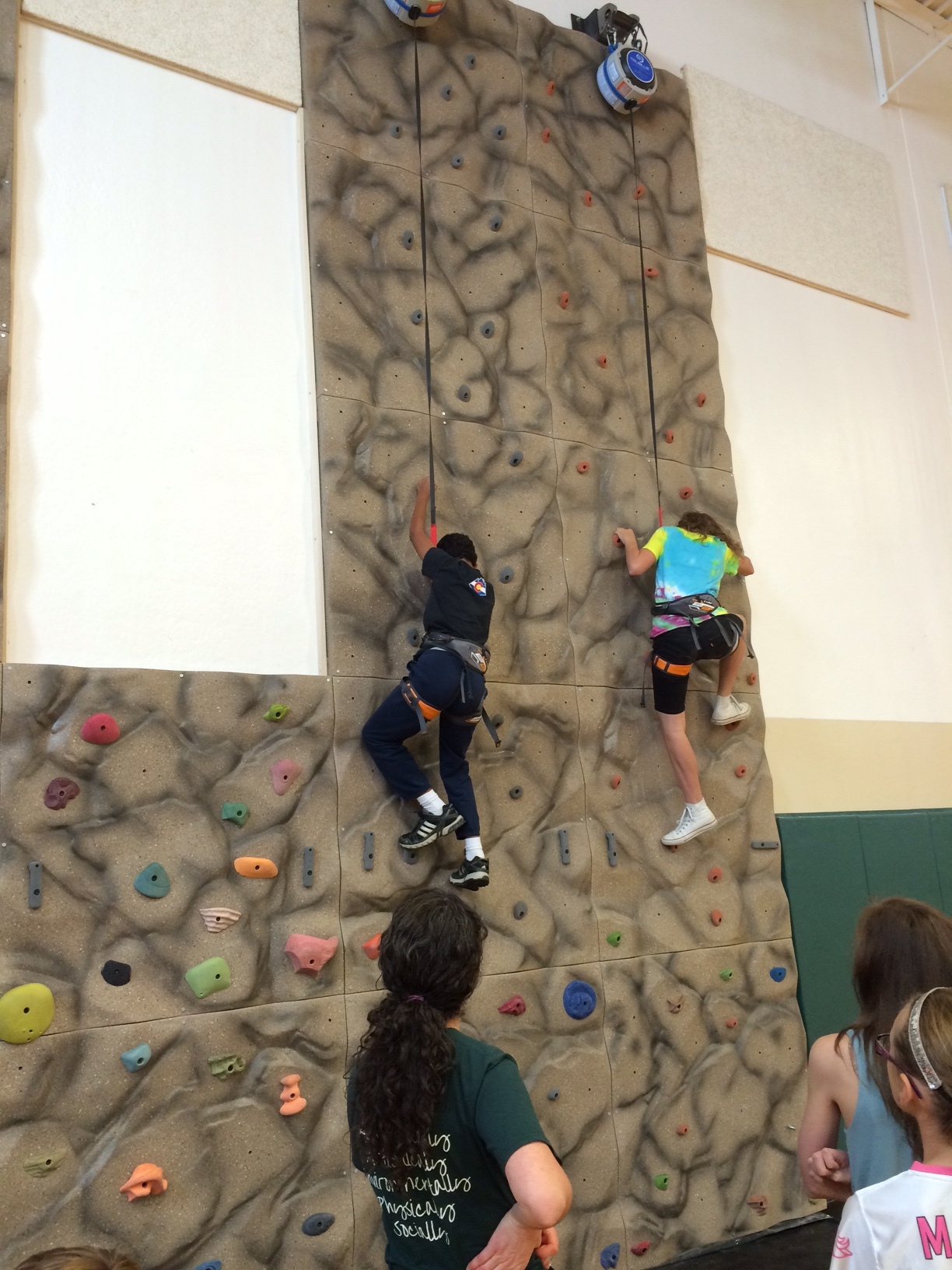 Flagstaff Academy is committed to the physical fitness of every student and we understand the role that an active body plays in a balanced and solid academic performance. Our school is Physically Active, with physical education and wellness classes for every grade level. Preschoolers love their yoga as much as the rest of our students enjoy their movement breaks, including a middle school mid-morning walk, which we've found helps with behavior and attention.
Physical Education classes are part of the regular K-5th grade schedule, as well as a middle school essential/elective and includes instruction in Flagstaff Academy's Rock Climbing wall, golf, track and field, and other activities.
Middle School Sports
We offer a full range of competitive middle school sports, including:
Girls Volleyball
Boys Basketball
Girls Basketball
Co-ed Track and Field
Flagstaff Academy's middle school sports teams compete against other St. Vrain Valley School District schools, as well as in district-wide tournaments and meets. Students participating in Middle School sports need to maintain a high academic grade point average, as well as be current on all homework. Learn more about our Middle School Sports.
Outside of the classroom, here are a few of the many ways Flagstaff Academy also promotes a healthy school environment:
School-wide 100-mile-club participation
PTO Wellness Committee's "Harvest Days," providing seasonal local produce from our partners at Ollin Farms to every student
PTO's Annual Jog-a-Thon
Staff Wellness programs such as Zumba, Yoga, and annual Staff Basketball game